James at City Lights brings us another night of circle-pitting, floor-punching mayhem. LA's
ALPHA & OMEGA
(not to be confused with the sassy-haired christian emo sissies from jersey) evoke the best parts of classic NYHC with a modern hardcore vibe. The comparisons to fellow Angelinos TERROR are unmistakable. Put your hoods up and X up your hands (not too much though, we think you look better when you're drunk) for this rager. Also appearing are midwest mosh maniacs
EXPIRE
, TAKE OFFENSE, LEFT ALIVE, and CUT YOUR TEETH.
Wed, March 30th 8pm ALL AGES
and then on friday...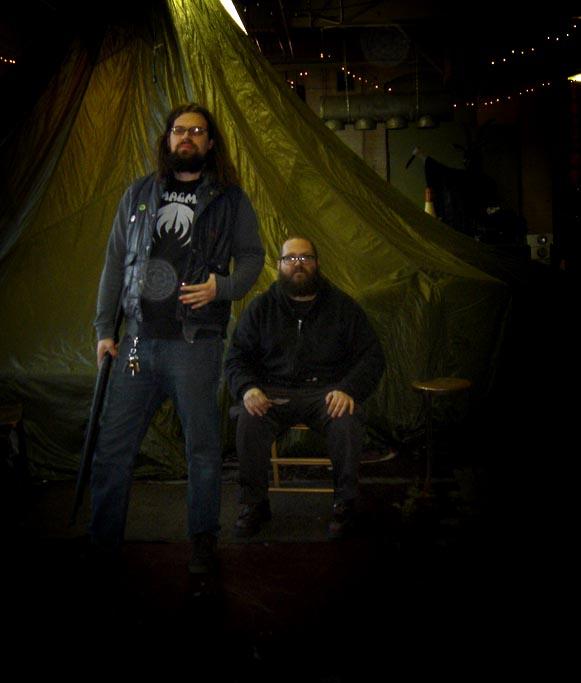 Providence's THE BODY are among our favorite bands to see live. ever. This will be their 3rd time gracing our stage, and I can't tell you how excited I am. Thunderous. Haunting. Explosive. This southern transplanted duo of destruction wage war on your soul and your ears. And if that's not enough...
Fucking WHITEHORSE are playing as well!! Melbourne's monolithic metal titans play their penultimate show of a full US tour, and I can't imagine a better place to play. These guys have been laying waste to the Aussie coast and the world for 7 years, and this is my personal first chance to see them. what a gig this will be. And not to be dismissed, Brooklyn psychdoomers and personal fave of mine BAD DREAM will be opening this show, as UNEARTHLY TRANCE has recently announced they will no longer be playing live. Stick around too, as Shanna and maybe some guests will be DJing a doomerific afterparty next door at the Anchored Inn!
THE BODY / WHITEHORSE / BAD DREAM
Friday, April 1st 8pm ALL AGES